This section covers advertising and promotional items. It is split into Printed adverts, Postcards and Other.
Advertisements – Syphons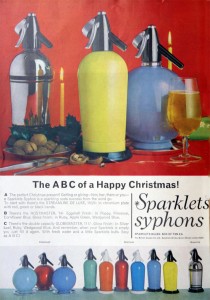 This section includes newspaper and magazine advertisements from 1898 up to the 1960's.
A lot of my product information has come from these adverts which all form pieces of the bigger story of Sparklets.
Click on photo to see more
Advertisements – Other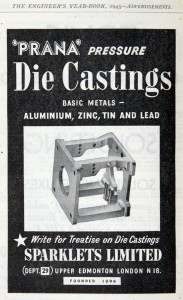 A selection of advertisements relating to other products made by Sparklets Ltd.
Click on photo to see more
Postcards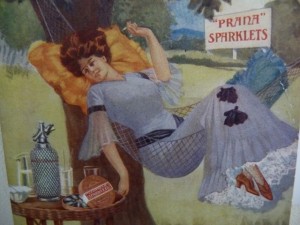 These postcards are great as they really set the scene as to how the syphons were used in the early part of the 20th century. They are quite hard to find and can be pricy.
Click on photo to see more
Signs & more
Section includes enamel signs, bookmarks and advertising specialities!
Click on photo to see more